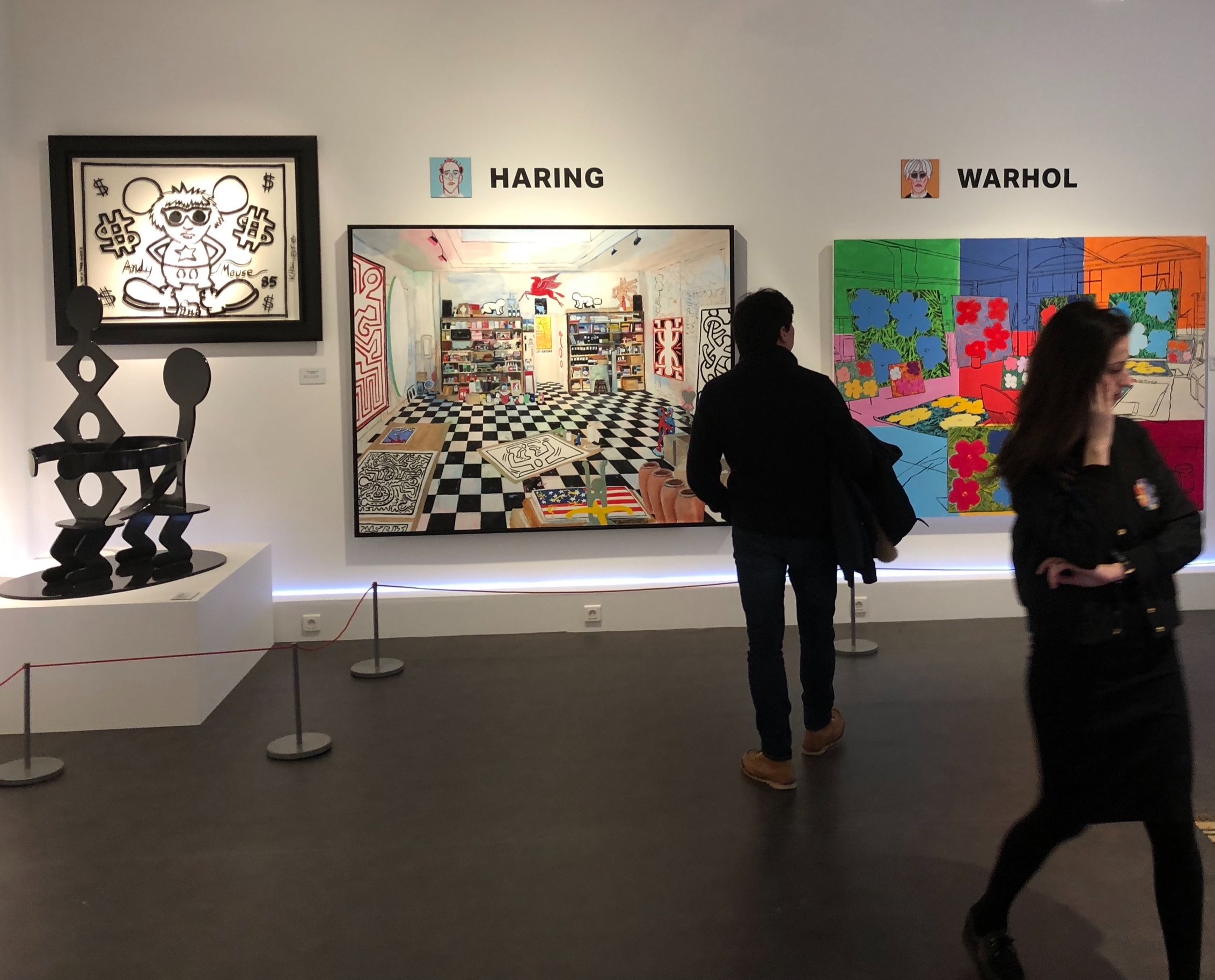 In 2018 Damian Elwes exhibited at the Musée en Herbe in Paris which is next to the Louvre.
More than 100,000 visitors from around the world came to see the show.
Damian Elwes is represented by Unit London and Modernism San Francisco
The museum exhibited Elwes' series paintings of artist studios from the 19th Century to the present…
…and his portraits of each of the artists.
For the opening reception he created masks and each guest could choose which artist they wanted to be.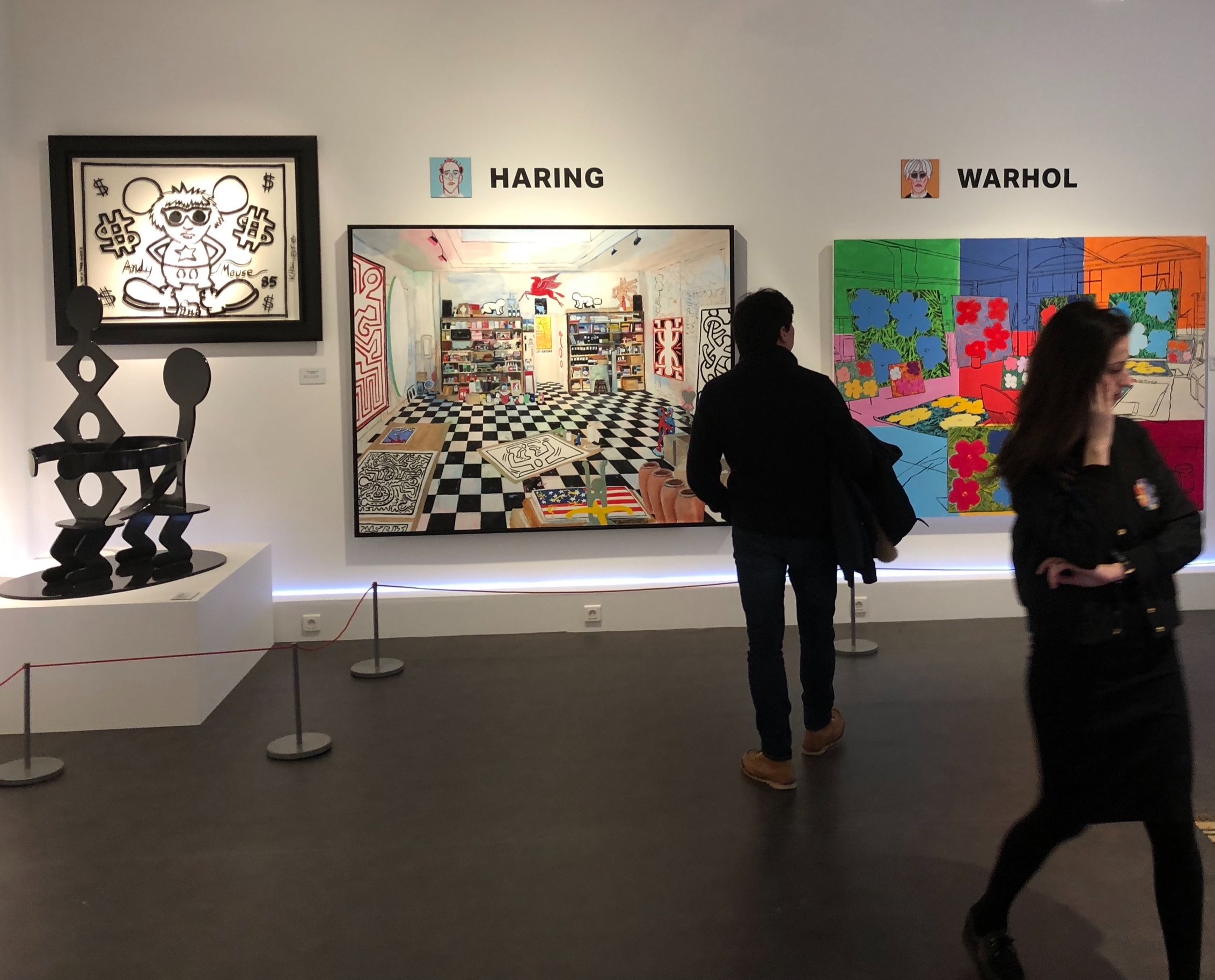 The Picasso Museum loaned some paintings and drawings and there were also artworks by Keith Haring, Jean Michel Basquiat and Alberto Giacometti.
Representatives from the Louvre Museum asked Damian to paint Eugene Delacroix's studio. That painting is currently being exhibited at the Musée Delacroix in Paris.
This painting transports the viewer into Matisse's Collioure studio while he was developing Fauvism.
Another artwork explores Picasso's Bateau Lavoir studio while "Les Demoiselles d'Avignon" was being painted.
Prints of any image are available in any size. For pricing click Contact.
Damian's exhibitions are always interactive and immersive.
The centerpiece of the show was a panoramic painting of Picasso's Villa in Cannes. Visitors could walk from room to room while examining the hundreds of artworks which Picasso was creating in 1956. (See Link above to "Picasso's Villa")
There was always a line of children playing with "Duchamp's Wheel." This helped them to discover the ideas of Marcel Duchamp.
Each morning classes school children from all over Paris visited the museum.
The children were asked to help Damian find his lost palette and they did a scavenger hunt through each of the studios from the 19th-21st centuries.
Each child was given a Sherlock Holmes hat, a magnifying glass and a booklet with clues.
As they passed through each of the studios they began to understand the individual styles of each artist…
… and by the end they could even recognize what each artist looked like.
Damian painted Marcel Duchamp's readymades on a contemporary bicycle wheel. When the 3D spiral stops there is a roulette wheel behind with images such as the "Nine Bachelors" painted where the number nine would normally be. This wheel references more than 30 different Duchamp artworks.