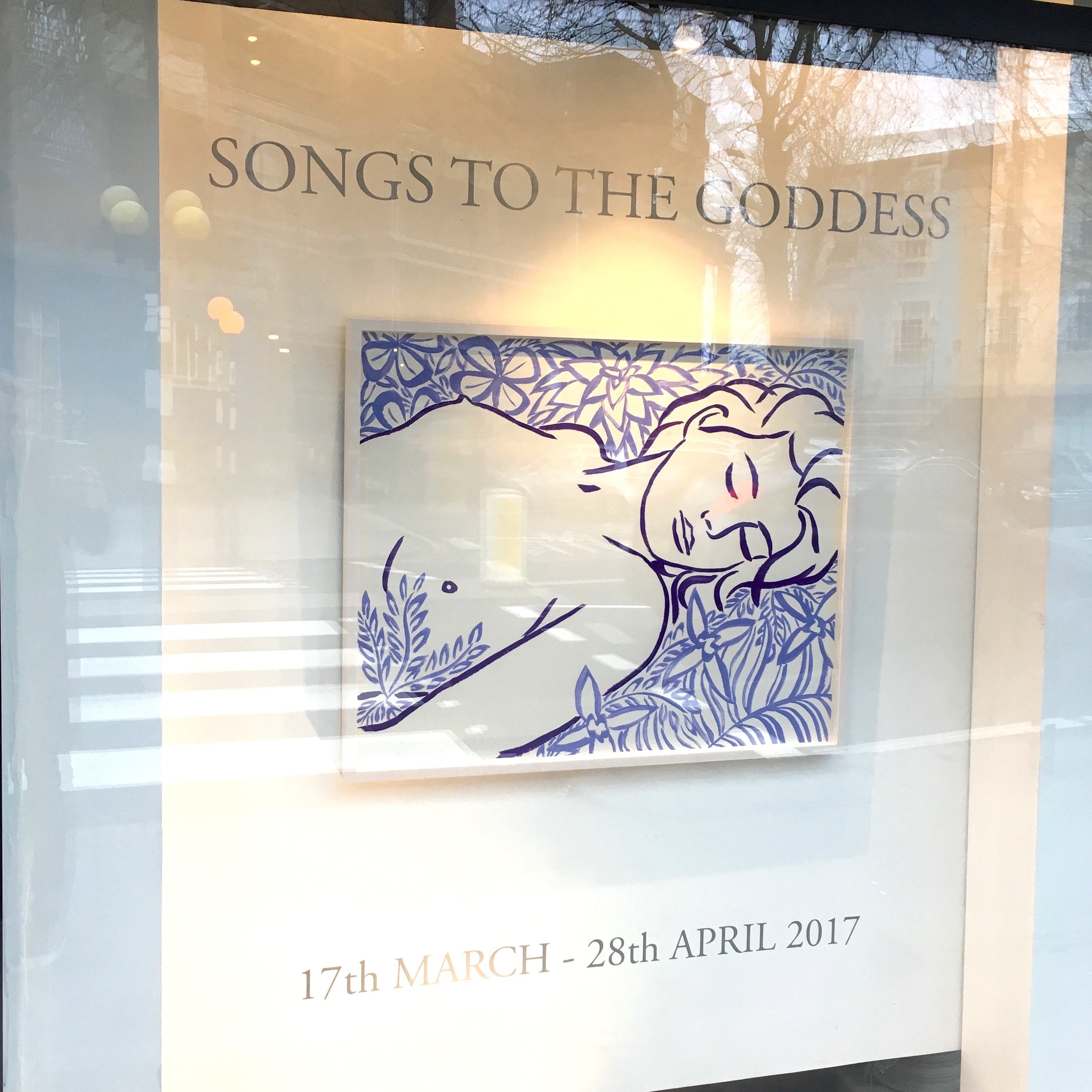 "Flow," 2010 acrylic on paper, 42 x 52 in (107 x 132 cm) SOLD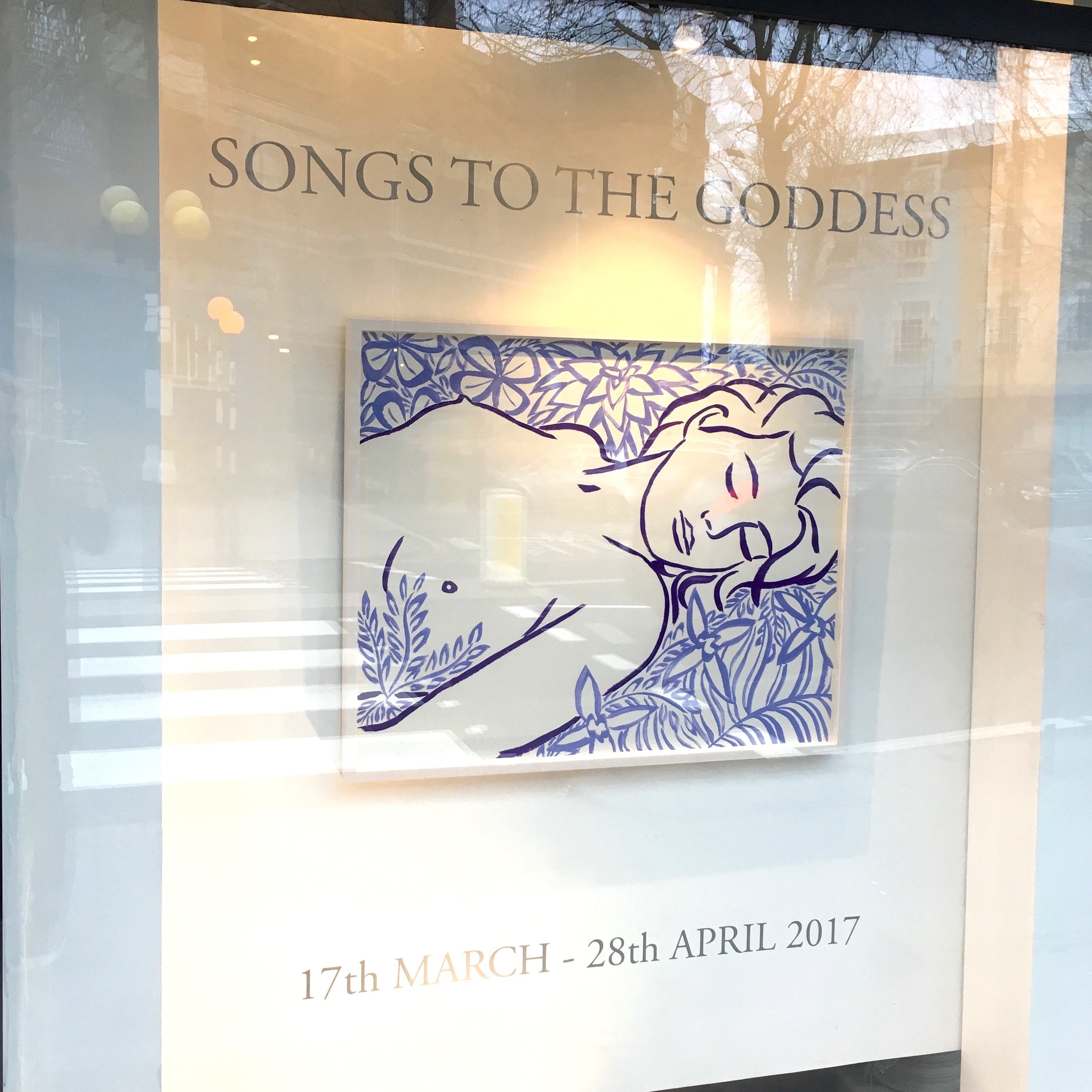 "Tranquility," Limited Edition Silk Screen print on paper
printed by Coriander Press, London.
This can be ordered from serena@serenamorton.com
or purchased here on the PRINT page of this website.
"Soulmate," 2015 acrylic on canvas, 55 x 66 in (140 x 168 cm)
"Woman," 2016 acrylic on canvas, 44" x 54" (112 x137 cm)
In 2010 when I exhibited the Amazon painting on the floor I surrounded it with large paintings of that "first woman" asleep in nature.
in my studio painting "Spirit" and "Origin"